| | | | |
| --- | --- | --- | --- |
| | | To excel in sports, you need Speed | |
Speed Technique

Camp teaches you how
at your location - or - Silvercreek SportsPlex San Jose, CA

***Check for openings, email us at speed_info@40speed.com
---
Getting ready for the college or pro combines or baseball showcase?
You're at the right place!
You'll learn Combine and showcase testing secrets of the elite coaches, and Strategic Acceleration Techniques to help you run your fastest 40 ever for performance testing and speed techniques to play faster within just two technique training sessions.
| | |
| --- | --- |
| New England Patriots receiver and returner Julian Edelman breaking NFL records. MVP Super Bowl | Congratulations to Super Bowl Champion, Seattle Seahawks, Ricardo Lockette for making big plays during two Super Bowls. Ricardo ran the fastest 40 for NFL Receivers during NFL Indy Combines. |
---
Stanford Superstar Linebacker Shayne Skov using speed technique training to make game-changing tackles in the NFL with 49ers

Speed Technique Coach, Phil Campbell

and Shayne Skov after speed

technique training
"I come across many books as host of a fitness radio show. Phil Campbell's book is one of the most informative, well researched, and beneficial books I've read in some time. Everything is backed by a proven study, and the research is quite impressive." - Rory Karpf, Producer
NFL Films
***Check for openings, email us at speed_info@40speed.com or call 408 363-4040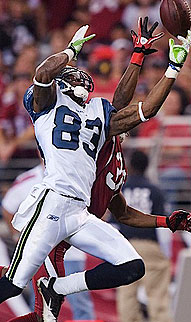 Ricardo Lockette making
Big catches for the Seattle Seahawks in the Super Bowl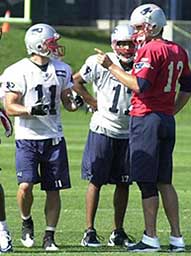 Congratulations to New England Patriots Julian Edelman #11 for making big plays in the Super Bowl


How To Coach Speed Technique!

Speed Book


$24.95
order here
How to Coach Speed Technique is an illustrated step-by-step guide shows how to coach speed technique for: Linear Speed Lateral Speed Sports-Specific Speed Position-Specific Speed
Speed technique training teaches coaches how to teach athletes how to position the body to force the recruitment of all three muscle-fiber types to propel linear, lateral and sports-specific, functional, sprint-running movements.
Readers will discover how to program the brain to move faster with the science of neuroplasticity, acceleration burst technique, overspeed training, e-lift technique, speed abs, ten-minute stretching routine. This book is also for runners needing more ATP energy-producing mitochondria, the source of endurance.

Individual & small group Training Rates
Rates for Phil Campbell's two-session (two hours each) Speed Technique Training are:
One athlete $500.
Two athletes $450 each
Three or more athletes
$400 each at Riekes Center, Menlo Park, CA or your bay area location.
Fly Phil Campbell to your location anywhere in the US for small groups or teams $2,500
Email us for open dates speed_info@40speed.com

To book Phil Campbell for your location or book him at the Riekes Center in Menlo Park, CA call 408 363-4040
Money back guarantee! It's simple, if you don't improve speed for your sport & you aren't 100% satisfied, payment will be refunded.

Attention Football Receivers
Phil Campbell highly recommends Raymond Berry's Receiving Fundamentals
Click here for info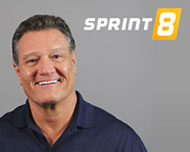 Learn more about Phil Campbell's Sprint 8 Cardio Protocol click here



Rashad Rayner, MVP
DB / Receiver /
kick return specialist
Jackson Christian School
State Champions


"The individual speed & strength training really helped me prepare for football and track. I set goals early during the winter to increase my speed, strength, endurance & flexibility. Coach Campbell, your speed training sessions gave me the techniques and the understanding of how to use them to accomplish my goals. I'm truly thankful."
- Rashad Rayner,
Update- Starting DB
Sporting News
Reports
"Everyone is driving in the fast lane in the NFL, where the dominant factor at every position - and in every matchup - is speed, speed and more speed."
- Matt Crossman, "The Zoom Boom," Sporting News,

"Football has gotten faster in the last decade - and will continue to do so - is inarguable....
Play in the NFL has reached amazing - yes, ludicrous - speeds, and it is changing the game, position by position."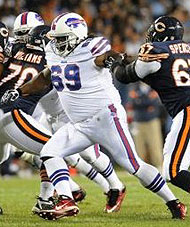 Buffalo Bills Michael Jasper
pass rushing against
Chicago Bears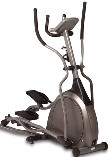 Phil Campbell's
Sprint 8 Cardio Protocol
is the featured sprint-intensity program on
award-winning ellipticals, upright & recumbent bikes and treadmills made by
Matrix Fitness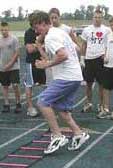 High School All-American,
Josh Liles. SIGNED with a top-rated SEC University.
UPDATE: Starting outfield.

See our Privacy & Secure Shopping Policy here

Speed CampRegistration Form download here



Phil Campbell's 384-page
fitness and strength
training book.
Click cover for info.