To excel in sports, you need Speed

Speed Technique

Camp
teaches you how
at your location - or
Menlo Park, CA - The Riekes Center for Human Enhancement

***Check for openings, call Kathy (everyone's best friend) at (650) 465-9815

---
Getting ready for the college or pro combines or baseball showcase?
You're at the right place!
You'll learn Combine test secrets of the elite coaches, and Strategic Acceleration Techniques
to help you run your fastest 40 ever for performance testing and speed techniques to play faster within just two technique training sessions.
New England Patriots receiver and returner Julian Edelman helps his team to

Super Bowl 2012





Congratulations to San Fransico 49ers Ricardo Lockette for the fastest 40 for NFL Receivers during NFL Combines.
His 4.3 was 4th overall fastest 40 during the Indy NFL combines. Nicknamed "Lockette The Rocket."
---
Speed in college football dominates commentary during the post season. Why?
Speed wins. And you have to have it to play the game!

The BEST NEWS ....
... Speed is a skill set and can be improved!
IMPORTANT NOTE: Speed is not just genetics, as once thought.
It has been scientifically proven numerous times that everyone can learn how to
increase their speed, quickness and agility. Many superstar athletes use speed coaches.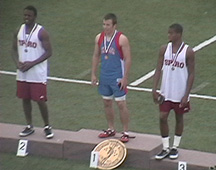 State Champion - Oklahoma
Casey Smalley wins in 200 meters (21.75)

"Please tell Phil that I ran a 4.45 40 at the NIKE combine in Oxford, MS, that was the fastest defensive back time there and 4th fastest overall, and my vertical was a 32.9. I was pretty pumped after the 40.
Thanks again for all you taught me.
Your speed techniques work!"
- Casey Smalley (SIGNED as a DB)
---




Marlon McCree using speed to make big plays
in post season for the San Diego Chargers
---
"One key principle of speed technique training is you can't train the body to move faster by training slow. It's simple; muscles adapt. And long, slow running trains the body to run slow. One more time, slow running teaches your body to be slow! Our technique training methods use overspeed training with perfect technique to re-program the brain, nervous system, and the body to move faster than ever before. Athletes and parents attending the two-day personal training, or small group training at their location will learn perfect speed technique and how to train for speed, fast-fiber strength and flexibility when they return home."
- Phil Campbell, Speed Coach & team speed consultant, Fitness book author and creator of the Sprint 8 cardio program now featured in award-winning Vision Fitness cardio equipment. He is a contributing author for 9 Key Elements of Fitness published by Peak Performance, and author of Ready, Set, GO! Synergy Fitness, now in the 2nd edition 8th printing.
***Check for openings, call Kathy (everyone's best friend) at (650) 465-9815
Lami Sama, World Class Sprinter from Amsterdam, Holland, traveled 24 hours with his personal trainer Hank Frans to learn the latest speed techniques. Lami and Hank are speed coaches and teach advanced speed training in Holland.
DO YOU want to go where the experts go for the most advanced training methods available?
Gary Riekes brought Speed Coach Phil Campbell from Tennessee to the Bay area to offer the best possible technique training for bay area athletes and athletes flying to the Riekes Center from across the US.
Call Kathy (everyone's best friend) at (650) 465-9815 to check for openings.
Barron Huber, Knoxville, TN, learns new speed technique for combines.

SIGNED in SEC.

UPDATE:

Stared fullback for a NATIONAL CHAMPIONSHIP team in Alabama

Jerry Rice JR

. learns the Combine Start during speed camp at the Riekes Center, Menlo Park, CA
How experts predict performance of college athletes?

New research reveals 40 yard sprint and the 5-10-5 pro-shuttle
best predict actual performance. See study details
here
---


Speed Camp on the road in Texas
Texas - Top rated 4A high school coach Phil Danaher (84% wins making him one of the
most successful high school coaches of all time) and sponsor Todd Whetsel prepare
Calallan HS in Corpus Christi (preseason ranked # 2) with advanced speed techniques.




Illinois - Top Ranked O'Fallon (Illinois) Panthers performing specific speed building drills
plyos during an on-site Seed Camp. Todd Moeller, Athletic Director arranged for
all athletes to receive preseason professional speed training.

---
Speed training open dates are limited.
***Check for openings, call Kathy (everyone's best friend) at (650) 465-9815
BEST VALUE: Groups of 3-5 or more athletes and teams can arrange special
on-site speed training sessions
---
Oprah's O Magazine calls Phil Campbell's cardio fitness program
The Fastest Working Workout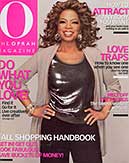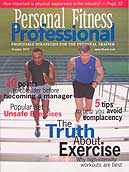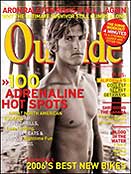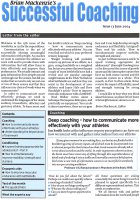 ---

Coach, will professional speed training
help your team?
What if -- your team was two steps faster ?
How would this impact your season?
Our speed training for teams typically yields
a team average improvement of::
Football Teams - Two steps faster
Soccer Teams - Two - Three steps faster
Baseball Teams - Four tenths faster in the Showcase 60.
Basketball teams - Two - Three steps faster in two sessions.
Softball Teams - Two years ago 20 stolen bases. One year ago 24 stolen bases.
Results of Speed Technique Training; this year, 108 stolen bases.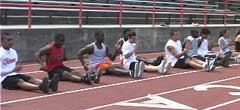 California - State Champions - Woodside High School football team (left) learning arm mechanics for speed. Before Coach Steve Nicolopulos brought in Phil Campbell's two-session speed training, Woodside had a 2 -7 record. The next season (after speed training), Woodside achieved a 13 - 0 perfect season and plaques for Coach of the Year and Northern California State Championship.
40 Speed Video
Now available!

How to Run Your Fastest 40 EVER! $29.95
Our Guarantee - If you don't run your fastest 40 ever after following our speed development program for 30 days, we'll give you a full refund. It's that simple!


Perfect gift for athletes -
The Speeding Ticket athletes love to receive!
Big Ben Beckwith trained two days with Speed Coach Phil Campbell every summer for three years.

Results: Ben used his speed skills to steal bases in baseball and break records in football. At 300 pounds, 6'5" Ben signed with a SEC D-1 university.
All trips were a father and son weekend, Dad, Wayne Beckwith, Benton, MS.
UPDATE: Starting O Tackle SEC



Phil Campbell offers a special Two
DVD video set espcially for
soccer athletes here


Top Recruits, RB, Dominique Allen (Rivals #5 in US) & QB Marsalis Teague (Mr. Football & Gatorade Player of the Year), Henry Co. High School in Paris TN (4A), work on advanced speed technique during & fast-fiber the off season. SIGNED with Top ranked D-1 SEC Universities



Dr & Mrs Adcock with sons Scott Hudson, Garret Adcock, and Chris Adcock, starting O Tackle large D-1 University in the Bay Area.
With the Adcocks, Dallas Christian HS won 14 straight games and won the Texas State Championship. Garrett received pancake block of the year award and was placed on the Top Texas Recruit list for 2012. ESPN placed Chris Adcock on their National Top 150 watch list after speed performance training with Coach Campbell in Tennessee.
UPDATE: Chris starting Center D-1 California. Garrett starting O line D-1 in New Mexico
"You came to our workout Saturday," writes Coach Rich Drafter, Albuquerque, NM -- "My kids are thrilled with the speed DVD. They are enthusiastically following your flexibility stretching routine. Saturday, I brought my laptop to the track and set it up on a folding table on the edge of the track for the kids to watch you stretch, so it was as if you were there. Next week we start the drills and that will be another chapter to add to the team's story." - Rich Drafter www.howtobefit.com

Levi Vedas (6'2" 275) and dad Marty travel from Valdosta

Georgia

to Coach Campbell for

Combines Prep Training. Levi's team won three back-to-back Georgia State Championships.

Big Michael Jasper signs with Buffalo Bills
---
Need speed?
Recently, a D-1 University football team used Coach Campbell's program
for five weeks and 66 of their 88 athletes experienced a significant improvement in their 40 time of 1.5 to 2.5 tenths.
College baseball teams working with Coach Campbell have drop their average 60 Showcase time
by 4 tenths in only a few speed technique training sessions.
40 Speed

Applies Speed Development Research
See details about our training here

Coach Campbell has only worked with two men's college soccer teams. Both won their national championships after he taught the team speed technique and fast-fiber training methods for soccer athletes in only a few short weeks of training. Need results? You are at the right place.
Jerry Rice Jr.

listens carefully to learn perfect technique for quick lateral movements - Menlo Park, CA

Will Ta'ufo'ou works on speed. Now starting FB


Jacksonville Jaguars

Supertstar receiver Ronnie Tubbs perpares for

2013 NFL Combines
"I come across many books as host of a fitness radio show. Phil Campbell's book is one of the most informative, well researched, and beneficial books I've read in some time. Everything is backed by a proven study, and the research is quite impressive." - Rory Karpf, Producer
NFL Films
***Check for openings, call Kathyat (650) 465-9815
or email: kathy@40speed.com
Money back guarantee! It's simple, if you don't improve speed for your sport & you aren't 100% satisfied, payment will be refunded."Gift certificates available & credit cards accepted

Individual & small group Training Rates
Rates for Phil Campbell's COMBINES PREP, Baseball Showcase, or his individual Speed /fast-fiber strength training, which includes basic & advanced speed techniques coupled with explosive strength & flexibility training techniques at the Riekes Center in Menlo Park, CA are: Three to five athletes = $400 each & gets you two 2.5 hour sessions -- one speed session followed by a strength session, on two mornings. Your team, or small groups of athletes can sponsor Coach Campbell to come to your location. Parents are always welcomed and encouraged to attend sessions.
***Check for openings, call Kathy (everyone's best friend) at (650) 465-9815
or email kathy@40speed.com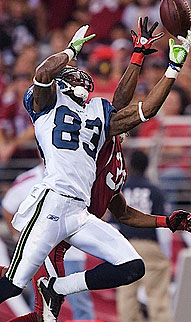 Ricardo Lockette making
TD catches for the
Seattle Seahawks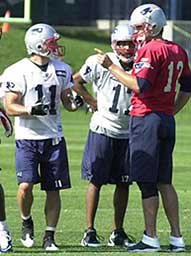 Congratulations to New England Patriots Julian Edelman #11 for making big plays in the post season



Run Your Fastest40 EVER!

Speed Video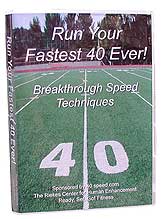 $29.95
order here
Our Guarantee - If you don't run your fastest 40 ever after following our speed development program for 30 days, we'll give you a full refund. It's that simple!
We're so confident that you'll discover new speed skills the very first time you see this video, we'll offer this guarantee; if you don't get faster from new speed techniques like the Combine Start, the Valsalva Acceleration Technique (turbo gear) after seeing this video the very first time, send the video back and we'll give you a full refund for the retail purchase price.

You don't have anything
to lose...
..but a few tenths
off your 40 time.
This offer applies only to videos purchased from Pristine Publishers on this Website.
* Click here to see
film highlights trailer
on Windows Media Player - - Cable speed download -
Film size reduced
Individual & small group Training Rates
Rates for Phil Campbell's SPEED CRASH COURSE or his Speed /Strength training program, which includes basic and advanced speed techniques coupled with explosive strength training techniques at the Riekes Center in Menlo Park, CA are:One Athlete $500. Three athletes = $400 each & training includes two 2 hour sessions.
Call Kathy for openings
(650) 465-9815

Money back guarantee! It's simple, if you don't improve speed for your sport & you aren't 100% satisfied, payment will be refunded.

Speed Ticket Gift certificates available. Credit cards accepted.

Attention Football Receivers
Phil Campbell highly recommends Raymond Berry's Receiving Fundamentals
Click here for info

Rashad Rayner, MVP
DB / Receiver /
kick return specialist
Jackson Christian School
State Champions 06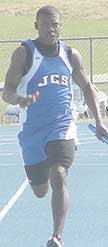 "The individual speed & strength training really helped me prepare for football and track. I set goals early during the winter to increase my speed, strength, endurance & flexibility. Coach Campbell, your speed training sessions gave me the techniques and the understanding of how to use them to accomplish my goals. I'm truly thankful."
- Rashad Rayner, JCS
SIGNED.
UPDATE: Starting DB
Sporting News
Reports
"Everyone is driving in the fast lane in the NFL, where the dominant factor at every position - and in every matchup - is speed, speed and more speed."
- Matt Crossman, "The Zoom Boom," Sporting News,

"Football has gotten faster in the last decade - and will continue to do so - is inarguable....
Play in the NFL has reached amazing - yes, ludicrous - speeds, and it is changing the game, position by position."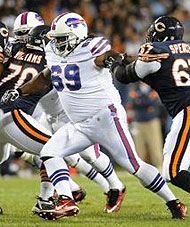 Buffalo Bills Michael Jasper
pass rushing against
Chicago Bears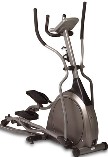 Phil Campbell's Sprint 8
cardio program
is the featured program on
award-winning ellipticals, upright & recumbent bikes and treadmills made by
Vision Fitness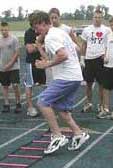 High School All-American,
Josh Liles. SIGNED with a top-rated SEC University.
UPDATE: Starting outfield.

See our Secure
Shopping Policy here

Speed Camp Registration Form download here


Phil Campbell's 384-page
fitness and strength
training book.
Click cover for info.